Automatic Pill Dispenser
MedMinder's automatic medication dispenser is the most effective and affordable solution available to enhance medication adherence. Besides enabling personal interventions from caregivers, our pill dispenser offers patients a sense of comfort and companionship.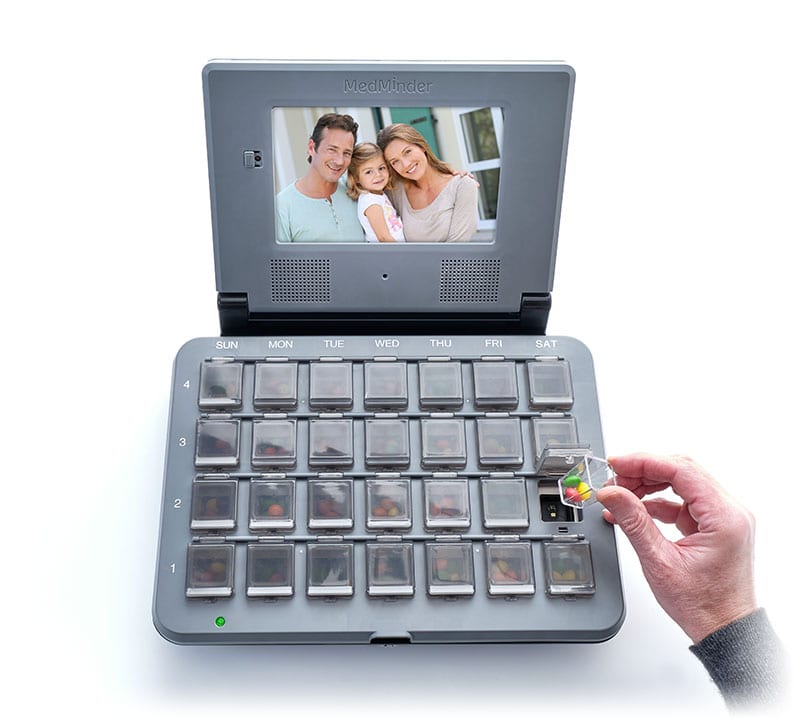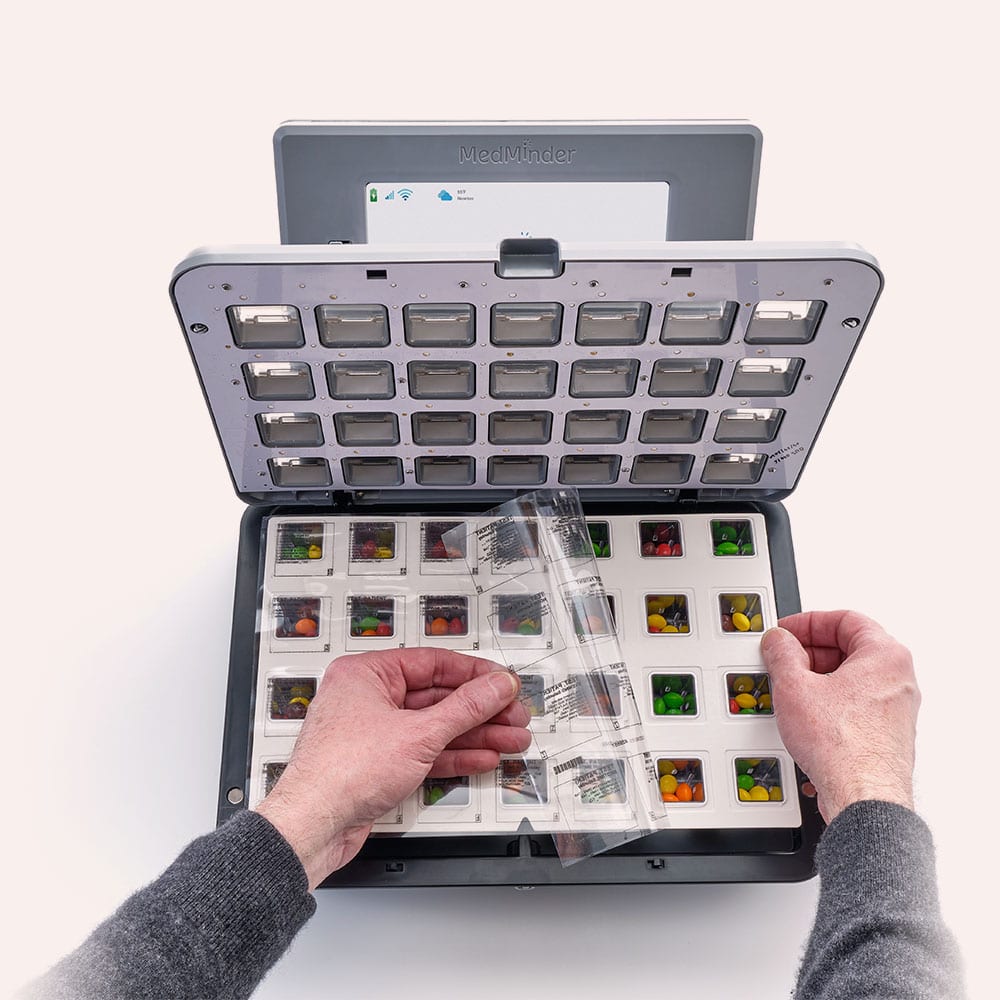 Get Your MedMinder
Relieve anxiety over a loved one's medicine needs with the MedMinder Dispenser. The easiest, safest and more entertaining way to assist them.