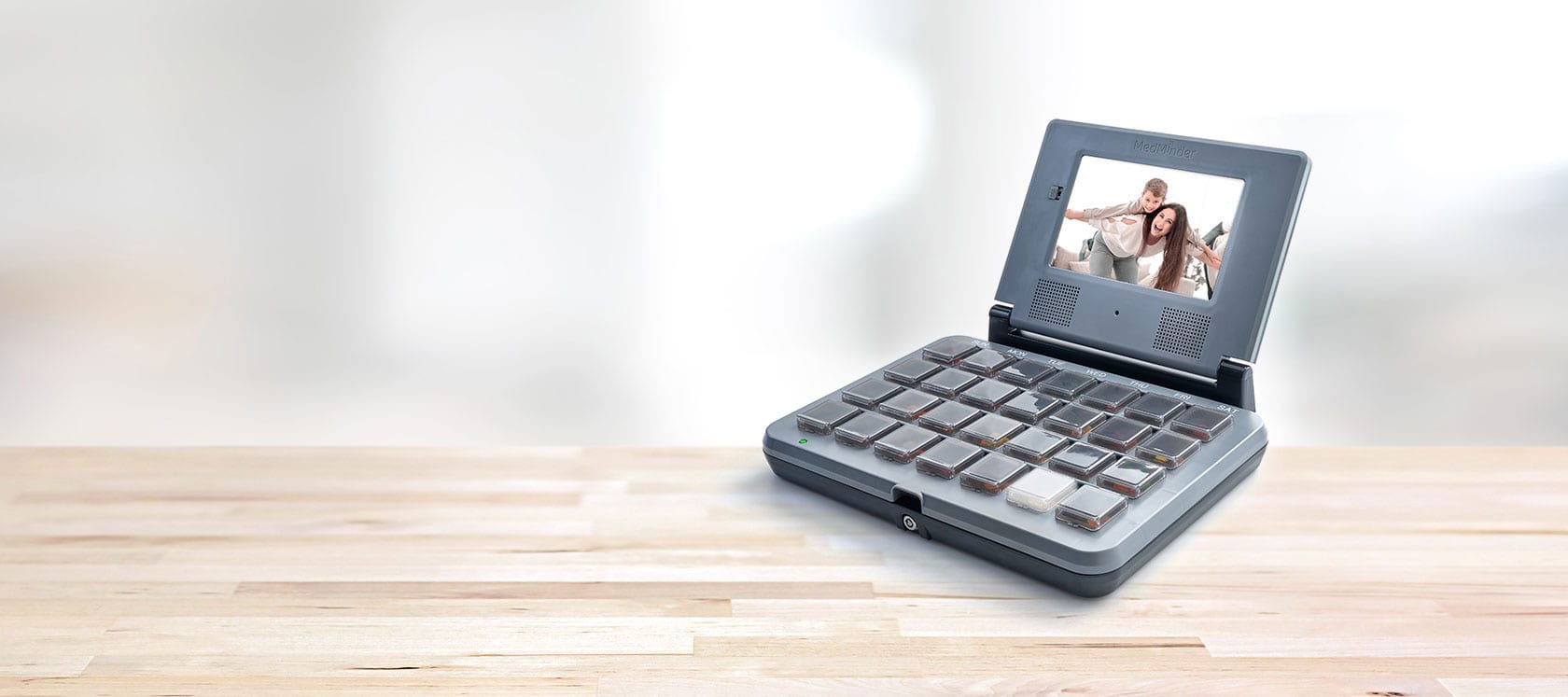 MedMinder makes it easier for you or your loved ones to take the right dose at the right time. With visual, audio and phone alerts, you'll never forget a dose.

FREE SHIPPING

PILL ORGANIZER
Smart Medicine means providing you with the tools to live independent, healthy lives.
We offer a complete medication management system with everything you need.
Why You'll Love It
From prescriptions to pill dispenser, to alerts and reminder calls we are a one-stop shop.
Easy-to-use Device
Our automatic pill dispenser is design to be intuitive.
Multi-Week Feature
Trays that fit into our dispenser are filled with several weeks of medication depending on the number of dosages per day.
Optional Locking
Keep yourself or loved ones safe. Compartments open on the correct day and time you need your medication.
Refill Trays
Customized medication trays that load seamlessly into our dispenser and reduces medication errors.
Optional Medical Alert
Contact medical alert professionals through the device.
Peace of Mind
With reminders and alerts, MedMinder takes anxiety away from missed or incorrect dosages.
Cellular & WI-FI Connection
User can select to use internal cellular connection or WI-FI.
A Personalized Device
Custom greetings from family members, picture gallery, and daily weather updates all on your screen.
Reviews From Our Customers